Back
GOTS
Global Organic Textile Standard (GOTS) is a certificate that covers all processes such as raw material, production and labeling of fabrics and textile products, guarantees the compliance of these products with organic textiles.
​The products having this certificate is prepared as a result of the studies carried out by the global standard associations taking into account the internationally valid and necessary criteria, are found to be reliable in the market to make exports easier.
Setaş has certified its products with GOTS for dyes and raw material production.
For more information, please visit http://www.global-standard.org/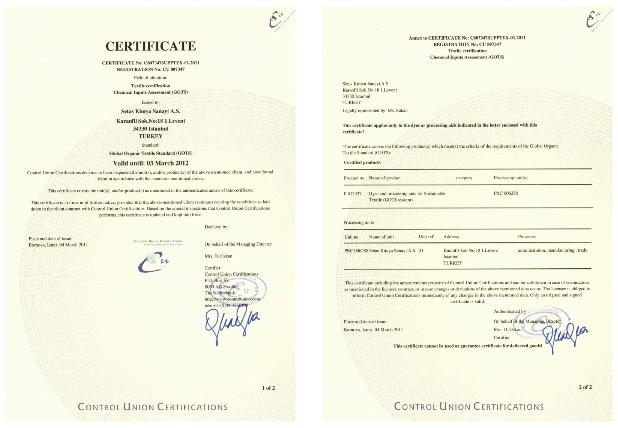 ​